The  International Conference on Security for Information Technology and Communications (SECITC)  has been started in 2008 as a scientific event dedicated to research in the IT&C Security field. 
The 1st edition was organized by the master program organizers (Prof. Ion Ivan, Marius Popa, Cristian Toma & Catalin Boja) as a national scientific event. Since 4th edition the Military Academy University joined the partnership and the event become an international one.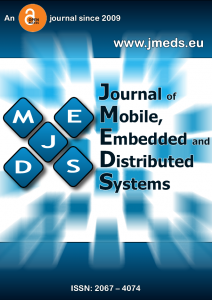 The Journal of Mobile, Embedded and Distributed Systems (JMEDS) is an open access peer reviewed and indexed international journal that publishes the latest results of researches and developed solutions in the field of mobile, embedded and distributed systems.